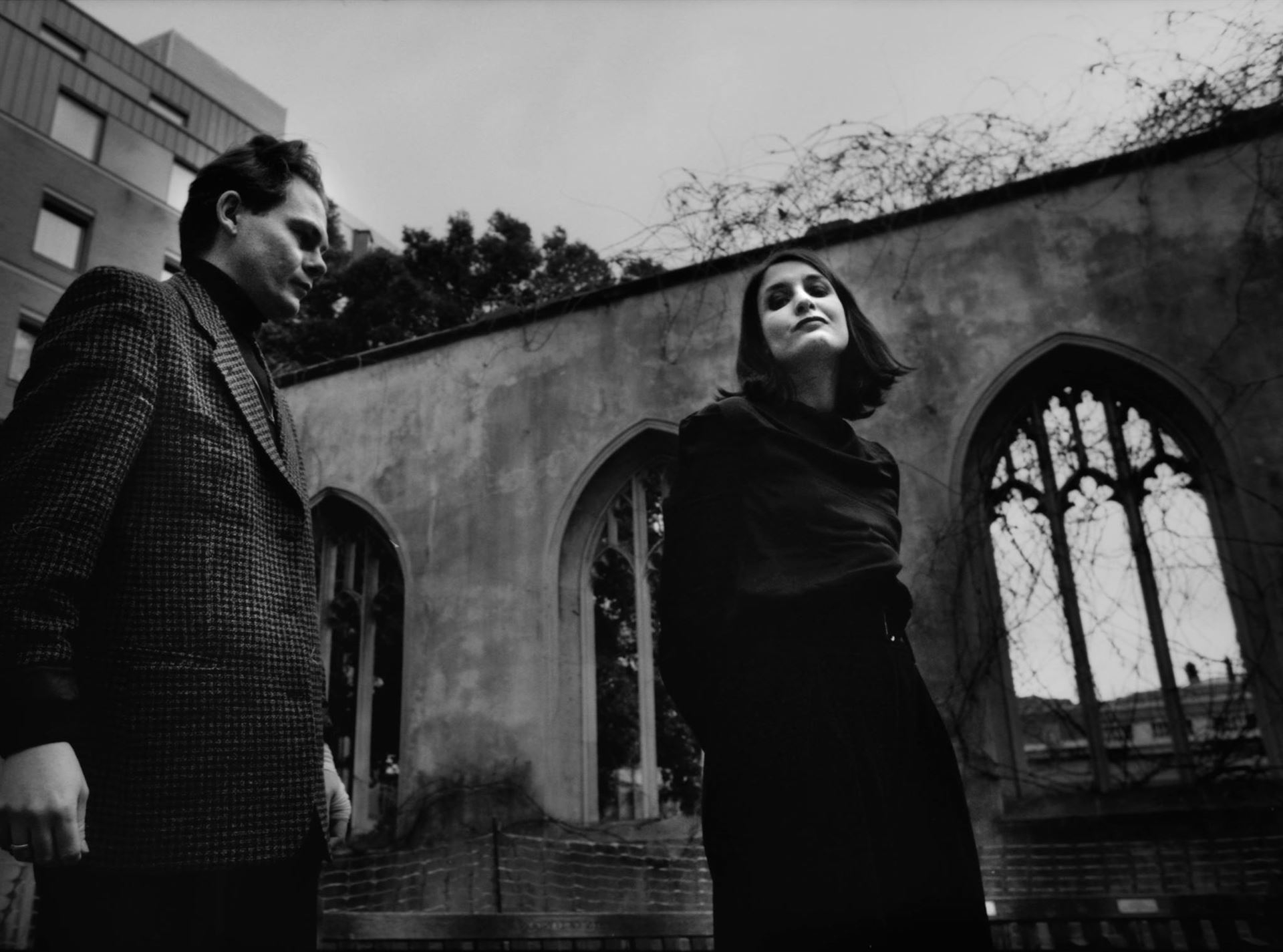 Lebanon Hanover. Official Homepage.
An ice cold reply to the alienated world coming from two warm beating hearts. The duo of Larissa Iceglass and William Maybelline appear as true romantics of the modern age, admiring William Wordsworth, fascinated by the beauty of art nouveau aesthetics, exploring British seashores and forests at night as well as inspired by the urbanism of Berlin.
by J. Mikulskis / Photo © Caroline Bonarde
Lebanon Hanover. Digital Download.
New video "Come Kali Come"

New video Come Kali Come taken from our latest album Sci-Fi Sky out now! Enjoy our bewitching Sci-Fi Sky anniversary video. Really thrilled about Tamás Mesmer and his entire crew. Infinite gratitude!
Lebanon Hanover. Latest News.
Fri, 14. Jan 2022 from LH

Shows early 2022

For personal health reason, the band is forced to move all the dates early 2022 (Poland, Spain, Bogota, Mexico City & Canada). All shows are rescheduled. All tickets remain valid. We are grateful all promoters have been understanding and we really forward to see all soon.

19 May • Krakow
20 May • Warsaw
22 June • Bogota
25 June • Mexico City
28 June • Vancouver
30 June • Toronto
2 July • Montreal
1 Sept • Marseille
2 Sept • Barcelona
3 Sept • Madrid

Take care
LH
Lebanon Hanover. Live Shows.
Sci-Fi Sky • Live 2022

4 Mar • St. Petersburg
5 Mar • Moscow
16 Mar • Munich
17 Mar • Vienna
18 Mar • Bratislava
26 Mar • Berlin

2 Apr • Milano
13 Apr • Dublin
14 Apr • Belfast
15 Apr • Rotterdam
22 Apr • Bologna
23 Apr • Caserta

13 May • Hamburg
14 May • Oberhausen
19 May • Krakow
20 May • Warsaw