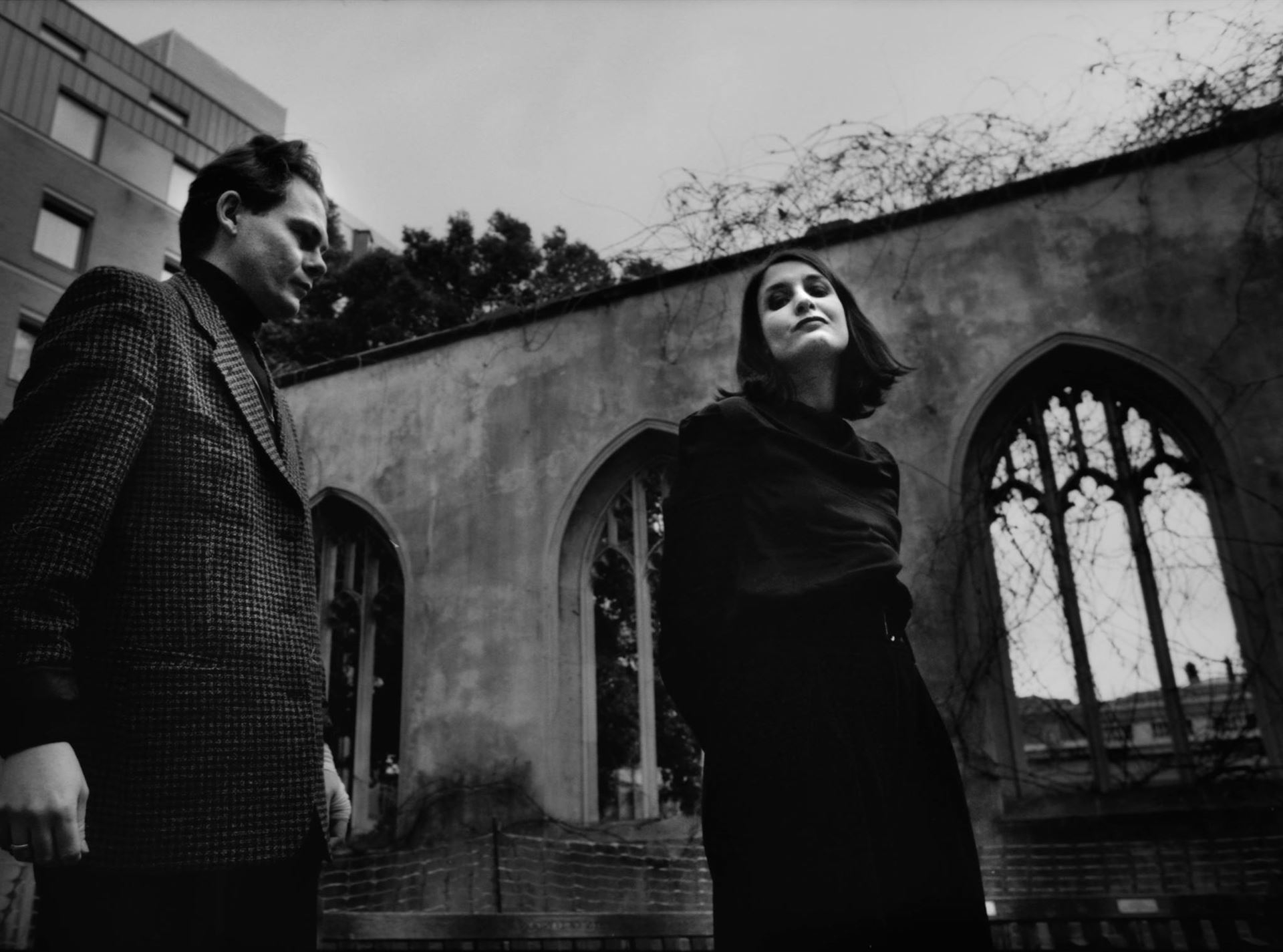 Lebanon Hanover. Official Homepage.
An ice cold reply to the alienated world coming from two warm beating hearts. The duo of Larissa Iceglass and William Maybelline appear as true romantics of the modern age, admiring William Wordsworth, fascinated by the beauty of art nouveau aesthetics, exploring British seashores and forests at night as well as inspired by the urbanism of Berlin.
by J. Mikulskis / Photo © Caroline Bonarde
Lebanon Hanover. Digital Download.
Lebanon Hanover. Latest News.
Tue, 13. July 2021 from LH

In some eerie Polish castle last weekend

Love to everyone that came to Castle Party 2021!

The next shows in Hamburg, Dresden and Frankfurt are almost sold out now.

Last tickets available here.
Lebanon Hanover. Latest News.
Thur, 17. June 2021 from LH

News Update June 2020

• Tomb For Two vinyl back in stock

• Some more dates added to next live shows

• Berlin show almost sold out - last tickets

• Photo section updated

• History updated

Mon, 24. May 2021 from LH

Livestream Concert 23 June @ 20:00 CET & on demand

Join us for an exclusive LIVE streaming show next June 23rd! This will be a REAL LIVE performance with both of us in a secret location. We will perform our newest songs and classics.

You can't attend the show? No problem, you will have the opportunity to watch it for 2 weeks after the show with the option on demand. We look forward proposing you something special and unique before seeing you for real.

You can book your tickets here.

Fri, 2. Apr 2021 from LH

New dates for the postponed UK Shows just announced

Hopefully next September - 2021

Mon, 29. Mar 2021 from LH

Next weekend is Bandcamp Friday

Today we just received the second and last batch, of the unique merchandise (highly limited), Silver Tear Drop Pendent. This is a sacred piece that represents the bands timeline. A symbol of our strength and character within a band through out the years. And also to you dear fans a happy 10 years anniversary.

Eternal love, from Lebanon Hanover.
Lebanon Hanover. Live Shows.
Sci-Fi Sky • Live 2021
8 Sept • Glasgow 3
9 Sept • Leeds
10 Sept • Manchester
11 Sept • London
16 Sept • Berlin
24 Sept • Brussels Sold out
25 Sept • Paris
8 Oct • Stockholm
9 Oct • Dublin
10 Oct • Belfast
14 Oct • Rüsselsheim
15 Oct • Leipzig
16 Oct • Wroclaw
10 Nov • Vilnius
11 Nov • Tallinn
19 Nov • Oberhausen
20 Nov • Rotterdam
3 Dec • Strasbourg
11 Dec • Milano