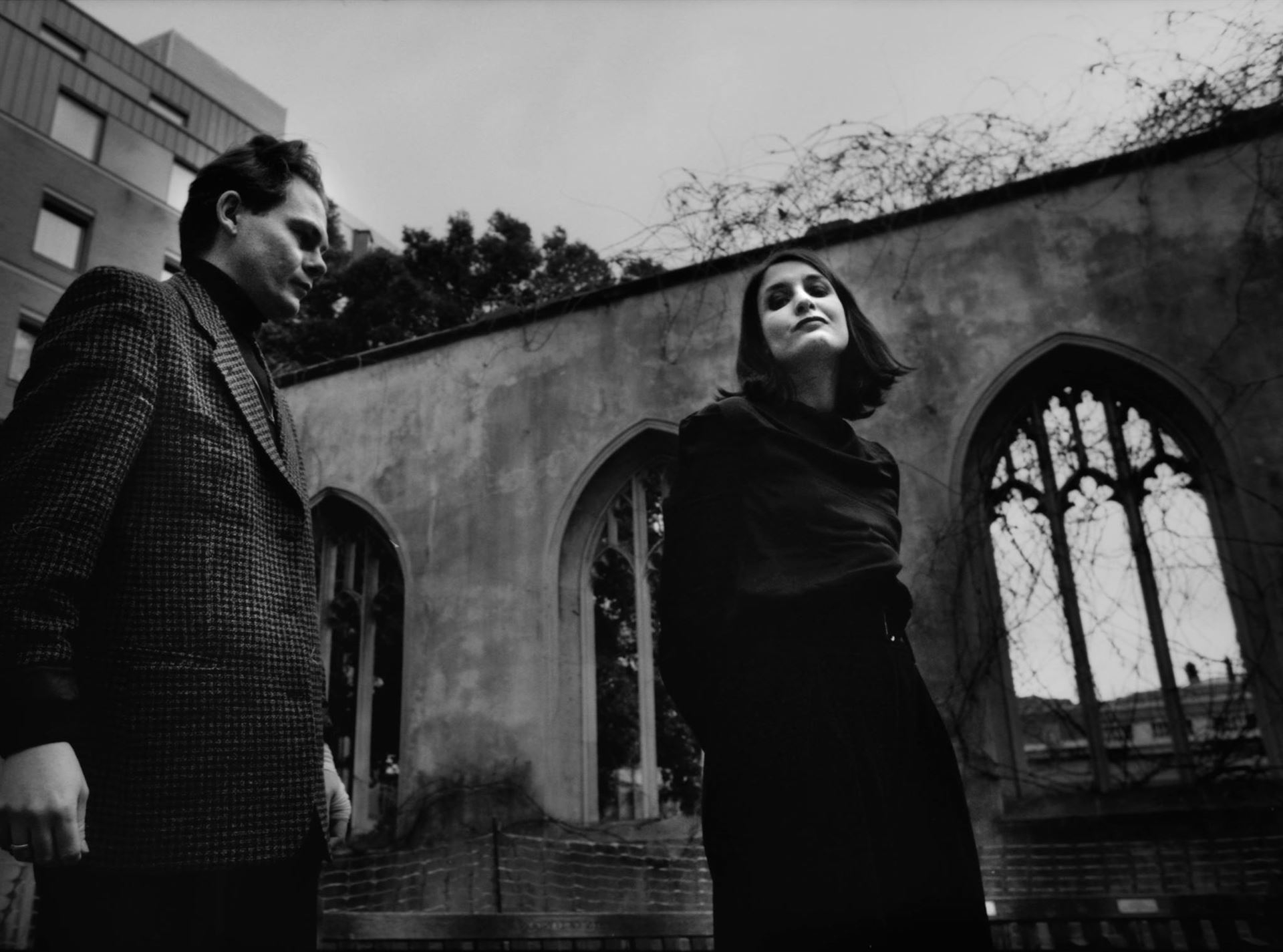 Lebanon Hanover. Official Homepage.
An ice cold reply to the alienated world coming from two warm beating hearts. The duo of Larissa Iceglass and William Maybelline appear as true romantics of the modern age, admiring William Wordsworth, fascinated by the beauty of art nouveau aesthetics, exploring British seashores and forests at night as well as inspired by the urbanism of Berlin.
by J. Mikulskis / Photo © Caroline Bonarde
Lebanon Hanover. Digital Download.
Lebanon Hanover. Latest News.
Thur, 2. Sept 2021 from LH

Thank you UK crowd

Dear UK crowd!

We enjoyed this mini tour so much, we want to thank everyone involved in making this possible and all the lovely people that accompanied us shared some drinks with us or had some talks with us or simply came to the gigs.

Hope to be back soon.

Larissa/William

Pic by Marilena


This Thursday 16th Sept: BERLIN - Festsaal Kreuzberg >> Last Tickets
Lebanon Hanover. Live Shows.
Sci-Fi Sky • Live 2021
16 Sept • Berlin
24 Sept • Brussels
25 Sept • Paris
8 Oct • Stockholm
9 Oct • Dublin
10 Oct • Belfast
14 Oct • Rüsselsheim
15 Oct • Leipzig
16 Oct • Wroclaw
10 Nov • Vilnius
11 Nov • Tallinn
19 Nov • Oberhausen
20 Nov • Rotterdam
3 Dec • Strasbourg
4 Dec - Wasquhal
11 Dec • Milano