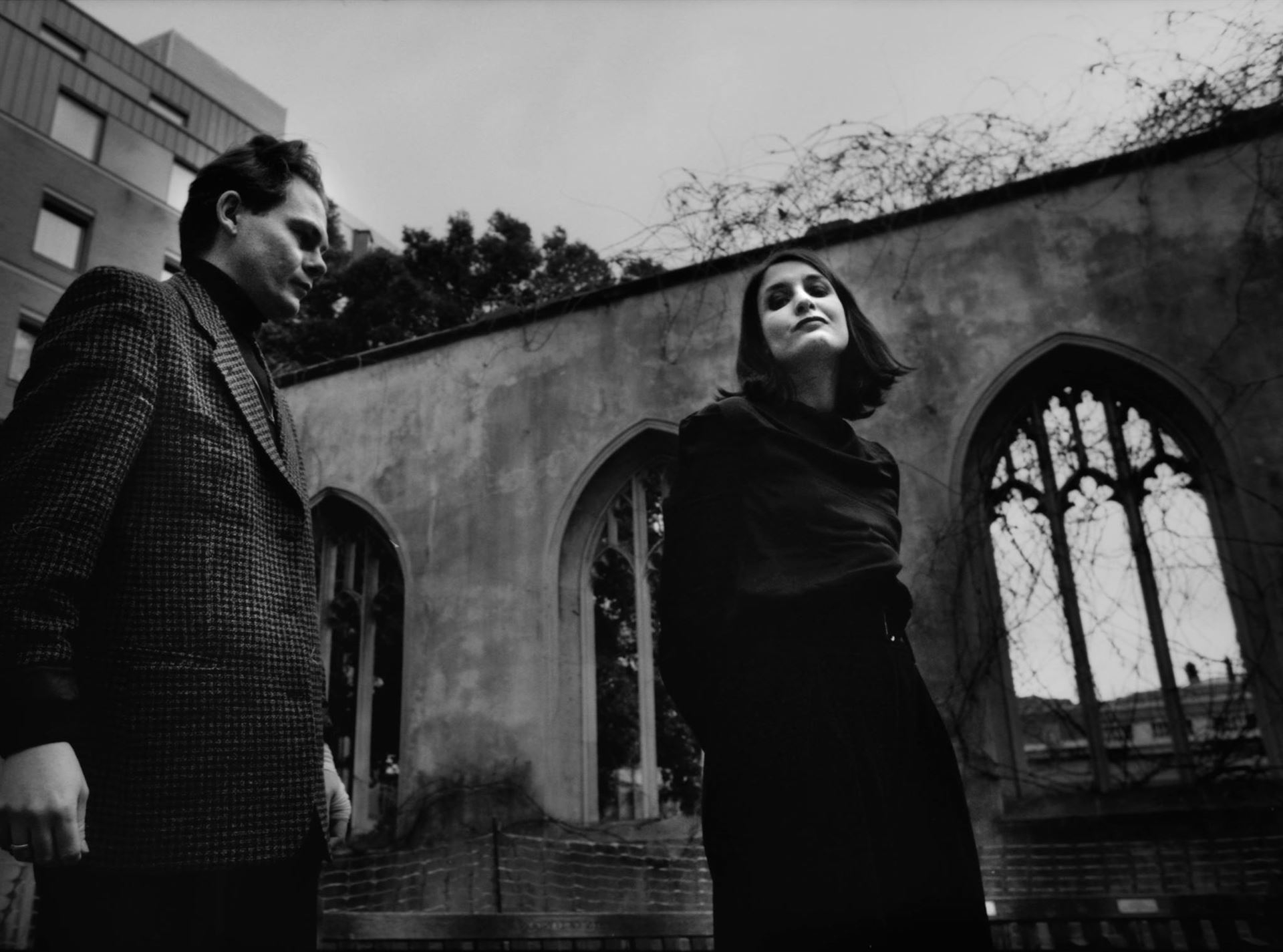 Lebanon Hanover. Official Homepage.
An ice cold reply to the alienated world coming from two warm beating hearts. The duo of Larissa Iceglass and William Maybelline appear as true romantics of the modern age, admiring William Wordsworth, fascinated by the beauty of art nouveau aesthetics, exploring British seashores and forests at night as well as inspired by the urbanism of Berlin.
by J. Mikulskis / Photo © Caroline Bonarde
Lebanon Hanover. Digital Download.
Lebanon Hanover. Latest News.
Thur, 14. Oct 2021 from LH

Pre-order Hoodie & Zip-Up Hoodie

It's getting colder outside ... and it's that time of the year when we can offer you to pre-order a "Noose", "Gallow" or "Sadness Is Rebellion" hoodie or zip-up hoodie.

Pre-orders are open from today and will end on Sunday, 24 October.

All orders will be shipped around 20 November - maybe earlier (asap).
Lebanon Hanover. Live Shows.
Sci-Fi Sky • Live 2021
5 Nov • Zurich
6 Nov • Lausanne
10 Nov • Vilnius
11 Nov • Tallinn
19 Nov • Oberhausen
20 Nov • Rotterdam • Sold Out
New 21 Nov • Rotterdam • Extra 2nd show
27 Nov • Dublin • New date
28 Nov • Belfast • New date
3 Dec • Strasbourg
4 Dec - Wasquhal
11 Dec • Milano